CONFERENCE DETAILS
Register today for the 2017 Elim Fellowship Tri-Regional Conference held at Elim Gospel Church in Lima, NY. Join us for a day of meaningful fellowship, powerful worship, anointed teaching and great food! Elim Fellowship's Tri-Region includes the Buffalo/Finger Lakes Region (Jack Hempfling), the Rochester/Canandaigua Region (Chris Lonneville) and the New York State Central Region (Bill King.) Not in one of those regions? No problem! This year's theme is REVITALIZE, with guest Pierre Du Plessis from The Father's House in Rochester, NY.
DATE: Thursday, October 5, 2017
 
TIME: 10:00 AM – 3:30 PM
(registration begins at 9:20 AM)
 
COST: $40.00 (through Sept. 20)
              $45.00 (after Sept. 20)
 
PAYMENT: Pay Online below OR By Check (make checks out to 'Living Waters Church' & note 'Tri-Region' in the memo) and mail to:
           Living Waters Church
           30 Main St.
           LeRoy, NY 14482
 
CONTACT: Jack Hempfling at 585-768-7570 or pastorjack77@frontiernet.net. 
LOCATION: This year's Tri-Regional Conference will take place at:
          Elim Gospel Church
          1679 Dalton Road
          Lima, NY 14485
          (585) 624-5560
GUEST SPEAKER, PIERRE DU PLESSIS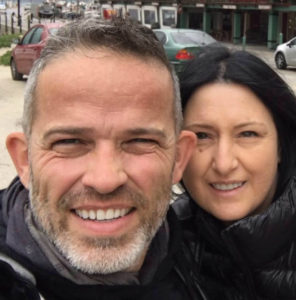 Fueled by prayer (and coffee.) Pierre and Marlize are passionate about building the local church and advancing the Kingdom of God on the earth. A dynamic communicator, Pierre is excited to speak at this year's Tri-Regional event. He will add fuel to the fire of our relationship with God, and impart hope and faith for fruitful ministry. Pierre is the Senior Pastor at The Father's House in Rochester, NY (www.tfhny.org.)
---
Thanks to Jack Hempfling and his great team at Living Waters Church for administrating this year's Tri-Regional. And Thanks to Josh Finley and the team at Elim Gospel Church for hosting this event!